Business
How to use Social Media to Grow Your Business
How can you benefit from social media to catapult your business? The answer is very simple, and that's what we'll talk about here. So it's good for you to know how you can use social media networks to grow your business.
Social networks are an inexhaustible source of resources for companies. They are pages and applications that serve as a communicative loudspeaker.
In addition, in recent years, different options have appeared for making purchases and creating a community with consumers.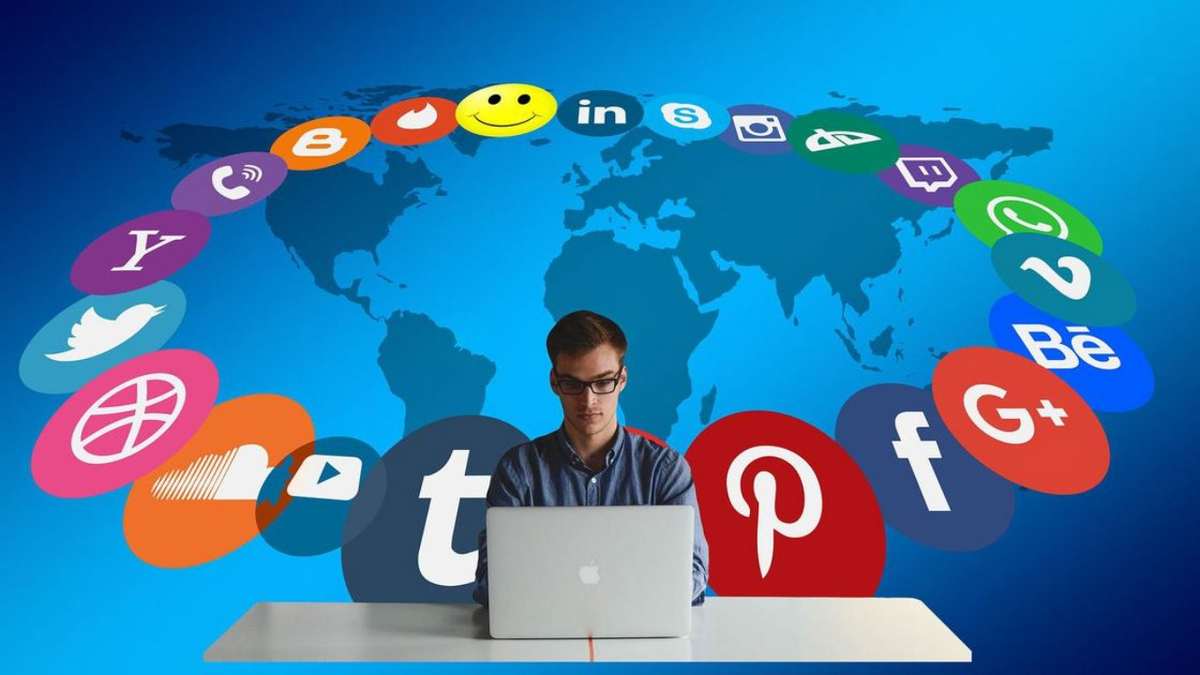 It is important to keep in mind that in order to create a coherent social media strategy, certain steps must be followed.
Social media professionals are able to create customised strategies for all types of customers. To achieve this goal, the social media specialist performs several coordinated steps based on research and experience.
The existence of professionals who are used to working in digital environments and know the keys to online business is an opportunity to make any business grow.
Today, many companies already have specialists who work on a freelance basis, i.e. workers who participate in projects on an ad hoc and limited basis.
These may consist of corporate rebranding, product launches or the creation of a profile on a new social network.
Finding a freelancer to take part in a project is possible through sites such as Fiverr, a freelance services platform that allows companies and entrepreneurs of all sizes and sectors to access personalised services.
Professionals with experience in the sector are in charge of ensuring the creation of well-defined strategies whose actions are related and based on analysis and experience. This is the only way to bring a company's communication work closer to its target audience.
1. Sector analysis
The first thing to do is to know which sector the company belongs to and how it usually interacts on social networks.
Specialists have digital tools that do this job, as well as their own research as users in the corners of the Internet.
2. Audience and competitor analysis
Once this sector is known, it is important to know who the client's competitors are and to analyse their target audience.
This can provide the social media professional with a lot of information on the following lines of action: target setting and strategies.
3. Objectives and KPIs
Knowing the social media work of other companies in the sector against which the client competes is a good way to decide what to do. At this point, decisions must be made to determine where the company is at a communicative level. The goal is to get it to where it would like to be.
By analysing performance at the communication and sales level, goals are set that can be measured with typical social media metrics (reach, impressions, likes, mentions, comments, etc.).
Metrics that indicate the views, purchases or impact of a publication on social networks are called KPIs.
Must see:
4. Editorial calendar
Once the objectives have been defined, the professional goes on to devise a series of actions that can bring them closer to achieving these goals. They must be in line with the brand's values and style.
In order to make everything more structured, a calendar of publications and contents is organised, which must be respected and updated in case of changes.
5. Follow-up and analysis of actions carried out
The next thing that a specialist of this type does is to analyse whether the publications that have been uploaded have the expected impact.
It is important to be cautious and not to anticipate a failure or a victory before the time. The information gathered will be of great value for the following strategies and objectives.
A network for each type of content
These are the main features of the most used social networks.
Twitter
This social network has a mostly middle-aged audience, although we cannot forget that young people are usually the most active.
It makes it possible to achieve very noticeable repercussions in a short time, although it is often seen more as a space for debate than for corporate communication.
Facebook
The social network par excellence and a place that is very prone not only to positioning but also to direct sales. Facebook has many options in this regard and most brands have a profile on this social network.
It offers a source of brand image and information to the followers of corporate profiles.
Instagram
Nowadays it has the largest presence in terms of a number of brand followers. People go to Instagram to interact with content that reaffirms their personality or helps them to follow some of their interests.
Therefore, it is important to invest in Instagram, not only in the company's profile but also in paid promotions.
TikTok
This is the social network par excellence of the Z generation, although many millennials also use this massive platform on a daily basis. It consists of uploading short videos that are saved on the user's profile.
These can use their own sound, recorded sound or music and offer great creative possibilities.
Many use it for humour, dance, music or to show quick compilations of images. It is an essential tool for all brands with very young audiences.
Pinterest
It is one of the so-called inspirational social networks, due to the aesthetic charge it has. Users used to be people interested in art and design, although nowadays very different users create a profile for inspiration.
It is a great opportunity for brands and companies with interests in young audiences and focused on areas such as food, fashion, interior design, accessories, etc.
Youtube
This social network consists of uploading videos of different lengths and allows many sponsorship options. It is widely used and lacks a core audience.
However, it offers many video segmentation options to focus on very specific audiences.
Having social media specialists enables many small and medium-sized companies to achieve communication and sales goals.
The freelancer format is the one that best suits corporate needs and offers better results in less time. This is why it is a very convenient option in this new digital era.