Internet
Twitch Streamers As Social Media Influencers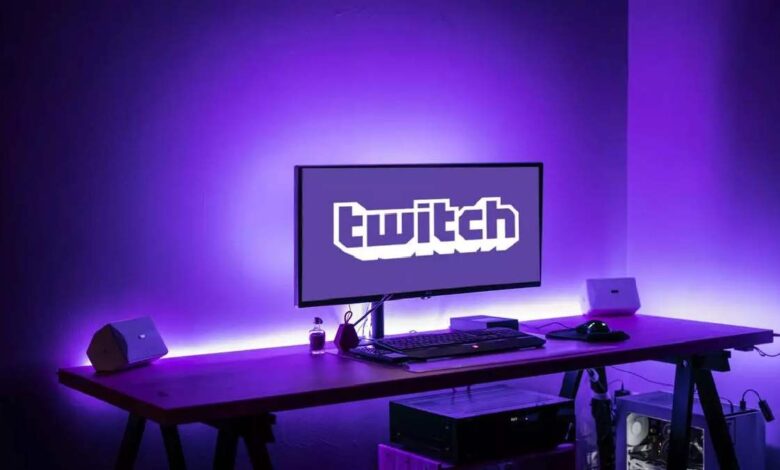 Twitch is a unique social network created for users to stream their gameplay. People can share their gaming processes and interact with each other simultaneously. So it differs from other video sharing platforms and has another distinctive attribute – esports tournaments. These live events often receive a considerable amount of views and boost demand on video games they relate to. These may be newly published or old games that spark nostalgia for gamers.
Twitch Is Also Used For Marketing
As with the rest of social media, live streaming can be considered as a kind of strategic communication tool for businesses and brands, with huge potential. But due to its specific profile, as it concentrates mainly on gaming content, it is much less popular than Facebook, Instagram, and YouTube. However, competition is still relevant as growing numbers of streamers join platforms every day. Thanks to it, video games are no longer merely for entertainment use, as earlier, they posed commercial value for developers only.
However, professional streamers now earn a fair amount of income from their favorite activities. So to have fun, earn income and gain popularity with users who have similar interests, one can blow up their channel even faster with assistance from outside the platform, using the help of websites such as StreamOZ. You can get more followers in no time and enjoy favorite video games with other users instantly.
Twitch As A Social Media Platform
There are some questions regarding Twitch as a social media network:
How does strategic communication occur on the platform?
Which set of skills do Twitch streamers need to possess to be proficient in strategic communication?
Does it have the potential for commercial use?
Twitch can be considered a social media platform and contributes to communication marketing, which is usually carried out by influencers – online media users, who own significant following on their social media accounts, so-called "digital celebrities." As usual, they have the power and ability to inform their audiences, promote sponsored products, and encourage followers to consume them. These online celebrities form sponsorship deals with companies and sometimes seem mere advertisers to the audience than the individuals who speak their minds.
Twitch relates to the gaming industry, practice, and strategic communication. The novelty of the platform and live streaming practice offers significant potential in providing viral live video content that is no longer only in the hands of major broadcast companies. However, Twitch has some common characteristics with other social media platforms such as youtube. Still, mainly it is adapted for gaming live stream and serves a slightly more definite purpose than, for example, YouTube, which provides its users with any type of video content.
Nowadays, vast numbers of people now regularly consume and interact with online content – as Twitch has 140 million monthly visitors, 9.2 million active streamers, and statistically, daily active users spend about 95 minutes on Twitch. Thus, according to demand, streaming activities became professionalized, and now even a concept of "professional gamer" exists. So Twitch now can be addressed as a proficient platform for organizations, within and outside of the game industry, to reach out to their publics.
How Do Twitch Streamers Earn Income?
The answer is simple; the platform is monetized, Twitch users usually earn money from their creative content creation activities and from emotional labor they perform during their live broadcasts. Strategic communication is implemented when they start promoting the goals of a particular group or person via any kind of communication practices, such as mentioning promoted content during videos or simply playing the games they're advertising. Other than sponsorship, they earn income through subscriptions and donations received from users.
On the other hand, streamers, who choose to be influencers and collaborate with businesses to spread their names, try to do it in the most organic, trustworthy, and natural ways, which keeps the platform from changing its purpose and becoming promotional revenue. All this is not simple, as, for streamers to become successful, they need to have highly advanced gaming skills and understanding, communication skills, charismatic and persuasive character to influence customer behavior and provide proficient strategic communication. And they need to be noticed by businesses to get sponsorships.
What Kind Of Characteristics Does A Streamer Need To Become An Influencer?
As mentioned above, apart from gaming skills, streamers need to develop social ones to provide effective strategic communication. However, these skills vary according to the characteristics of specific gaming communities. Thus, streamers work hard to sell their work to companies and try to stay relatable to the particular communities that they influence.
And even after gaining an immense amount of exposure, streamers stay limited to games and related media but allow themselves to be pickier about sponsors and their broadcast content. As for smaller streamers, they possess values as potential influencers, as Twitch encourages them to grow their channels.