Lifestyle
Things to Consider When Relocating with Family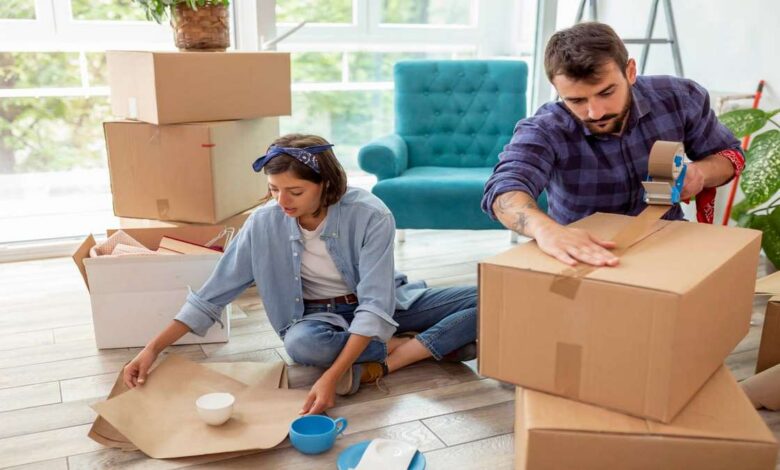 Many people worldwide relocate from one place to another, whether in the same state or outside of it, for different reasons. This might be both thrilling and frustrating at the same time. Relocating from one place to the new one may be difficult for families with children.
However, no matter how thrilling it can be, it could also be a very intimidating and perhaps frustrating, stressful procedure. So, before relocating with your family, here are a few things to consider to keep you and your family at ease.
Do Research
Make sure you understand the expense of your relocation and the cost of residing in the new nation. Consider your salary, rental, utilities, transportation, education, and bills. You'll need to arrange work permits, visas, and residences for everyone in the family. Such tasks may be a great pain if you arrive in the nation without all of the proper papers.
To be fully ready, you may ask a possible new company if they can help with such matters, or you could go out to the immigrant community or, indeed, your embassy for the latest information.
Consider the Educational Options in the New Location
We all understand the value of education, a factor that cannot be overlooked. If you have children, one of the most crucial factors to consider when moving a family is educational possibilities. Make a thorough investigation to see whether or not the area has high-quality universities and schools.
As things stand, your children can be forced to leave their previous school and friends after and relocate with you. Things will become quite difficult for your children if they don't find a suitable substitute. As a result, you must not ignore it while arranging your relocation.
Additionally, the sooner you investigate the institutions there, the sooner you will be able to accept your children there following the transfer, reducing the possibility of them missing a year.
Business or Job Opportunity
Relocating with family may be costly. Therefore, if you are relocating to another state due to employment, relocation, or being employed by another firm, please consider relocation costs. It is preferable to know ahead of time if your firm will cover your relocation expenditures or whether you will be responsible for them.
Some firms pay the whole relocation fee for their workers, while others would pay a portion of the moving expense. Do your research, determine if it is advantageous to you, and then decide about employing a moving service to move your family.
Emotionally Ready the Family
Moving may be an emotional experience, particularly for kids of any age. For instance, big changes may be perplexing and upsetting for everybody. Whereas adults may see the issue logically, children prefer concentrating on what they're left behind.
In addition, it is critical during times like this to ensure that your kids feel encouraged and appreciated. They may be concerned about beginning a new education and making new friends. Remind them that their family will be there for them, and they have nothing to fear.
It's also great to explain why you're relocating to your children and underline how wonderful this will be for everybody. Allowing children adequate time to say farewell to their old home and friends can help them feel more at ease and prepare them for a new and thrilling journey.
Relocating Services
Relocation may also be costly, depending on the number of storage necessary and the size of the family. Choosing the ideal driving path to decrease the risks of utilizing bad routes in bad weather might make relocating less of a chore. Professional relocation consulting services can ease the hassle of moving if you are looking to move to Israel.
Settling In
Including your family in the relocation process might assist in speeding up and easing the relocating phase. Try to engage your whole family in the relocation so they may feel a part of it and leave their mark on their new home.
Having the family gather together to unpack may promote enthusiasm and optimism about the relocation while also providing a lovely bonding opportunity as you embark on the new journey together!
Relocating may be burdensome, so try to adhere to habits and family practices as much as possible to assist family members in making adjustments. Norms may provide a feeling of familiarity even when the environment is unfamiliar.
Conclusion
Finally, relocating internationally with your family is an opportunity for the whole family to grow and learn in new surroundings, not only for you to advance your job. Ensure that the transfer of your family is a great pleasure for you, your spouse, and your kids.
Relocating internationally with your family may seem to be a daunting and hard process. Still, it could also be one of the most gratifying achievements for you and your entire family. The more ready you are, the smoother the procedure will be for everyone engaged. Then, you can unwind and relish your new career, new place, and good start together!