Business
The Reasons Why It's Important For Your Business To Use A VPN
Whatever kind of business you run, you probably do most of it online. From banking to payroll, design to sales, almost every part of modern business is run through computers or the internet. Sound familiar? Probably! Since the dawn of the internet, it has been easier than ever to set up and run a business from wherever you want.
So, if you are running a business and using all this digital data, have you considered the use of a VPN? A VPN should be part of your business security efforts. If you haven't heard of or ever considered a VPN, read on to learn all the reasons why your business needs to use one.
What is a VPN?
VPN stands for Virtual Private Network. Effectively it is a software tool that creates a virtual network for you to connect to the internet through, instead of going directly through your internet service provider's regular channels. VPNs are affordable tools for businesses. The team over at swagbucks.com has listed all the personal and business deals, showing just how affordable a VPN can be. Usually, VPNs work on a subscription basis, meaning you can pay per device, per month. However, for a larger business, companies like NordVPN will often offer larger and cheaper packages to help you run VPN across all of your business devices.
How Does it Work?
So, how does a VPN actually work? Well, as mentioned, it effectively creates a brand new network that sits on top of your regular ISP network. This network will operate in exactly the same way as a regular internet connection, only with a few key differences.
Firstly, because it is a virtual network, it can be set up to connect through a variety of locations and nodes around the world, depending on your VPN provider. This helps to mask your internet connection or allows you to connect to foreign websites that may be blocked in your location. This is a popular feature for personal VPN users who wish to access Netflix in another country, for example.
Secondly, as the name suggests, this extra network layer is private. The "tunnels" that your VPN creates – via its servers around the world – are highly encrypted. It's almost guaranteed that your regular ISP's internet connection does not have the same level of protection and encryption built into it. This makes your browsing private and protects you from hackers and cybercriminals alike.
Finally, VPNs can be used on any device while connecting to any network. They don't only work with your office wifi. You can have a VPN installed on your phone to help keep your privacy secure while using open public wifis, for example.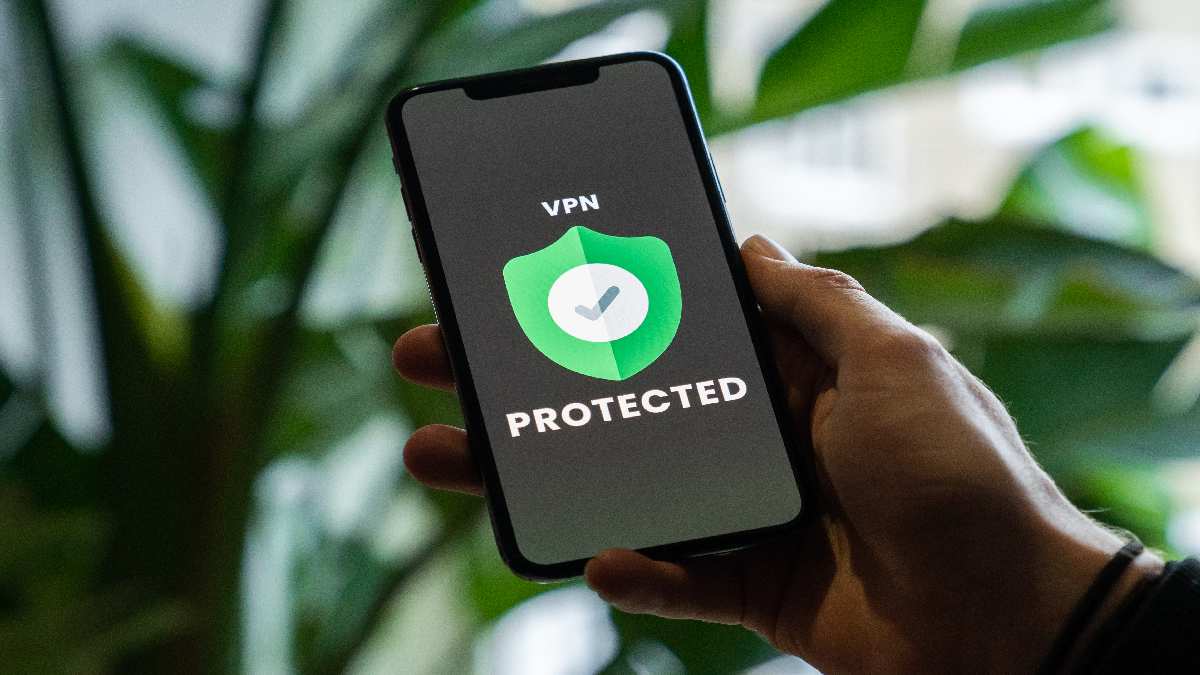 Secure and Encrypted Traffic
As mentioned, the real key benefit of using a VPN for your business is the security and encryption that it offers. No matter what you do online for your business, you probably don't want that information shared with any potential criminals. If, for example, you regularly use wifi to generate sales or do business banking, you don't want those passwords being leaked through an unsecured network. VPNs are highly encrypted, meaning that it is far harder for your passwords, keystrokes, or other data to be stolen.
Protect Staff and Customers from Cybercrime
It's not just passwords and banking information that needs to be protected from cybercrime, though. Cybercriminals love stealing data. Data is super valuable these days. It may be one of the most valuable commodities you own, without even realizing it!
Your customer and staff data that you hold on file could easily be worth thousands to hackers, as they sell personal details to fraudsters and scammers alike. A VPN, however, can help stop this from happening. Again, it's the great encryption levels that help here. A good VPN service is constantly monitoring its encryption service to make sure they have the highest quality protection for your data and your teams.
All Devices Protected
As briefly touched on earlier, VPNs for business can do more than simply protect your office traffic. VPNs are available for all devices, including phones and tablets. This can massively help you and your business' security if you have collaborative and remote working teams.
Whatever devices your staff use to connect to their business email, accounts, or other data should have VPNs installed on them. This is not a hard task, while training staff on how to use their VPN effectively should also take no time at all. In this day and age where everyone is so connected all of the time, it's worth doing.
Location Masking
Sometimes this point seems unnecessary for businesses, but it can be useful. VPNs use servers all around the world to connect you to the internet, instead of simply connecting through your ISP's local servers. This means you can choose to mask your internet connection with a location of your choosing – as long as your VPN company has servers there.
This can help you in a couple of ways. Firstly, you may wish to access global sites that aren't available in your local region. VPNs help you go truly global – and it's legal to do so. Secondly, it can be a further mask against scammers. If your connection is 10,000 miles away from your office, it's going to be a lot harder for a hacker to know who you are.
Combination With Firewalls
Finally, a VPN can help beat viruses – with the help of firewalls. A firewall should be installed alongside your VPN to help recognize any threats that somehow do make it through your VPN security. A firewall will recognize any malware or spyware that could render your VPN useless. Combining the two will give you the ultimate protection from cybercrime and any unwanted data breaches.
VPNs, then, are crucial if you want to take the security of your business and business data seriously. Cybercrime is, sadly, an ever-growing threat to businesses and individuals alike, with thousands of attacks per day. To avoid any kind of nasty data leak or hacking scenario, take a look at business VPN prices today.