Gaming
Real Money Gambling vs. Social Casino Gambling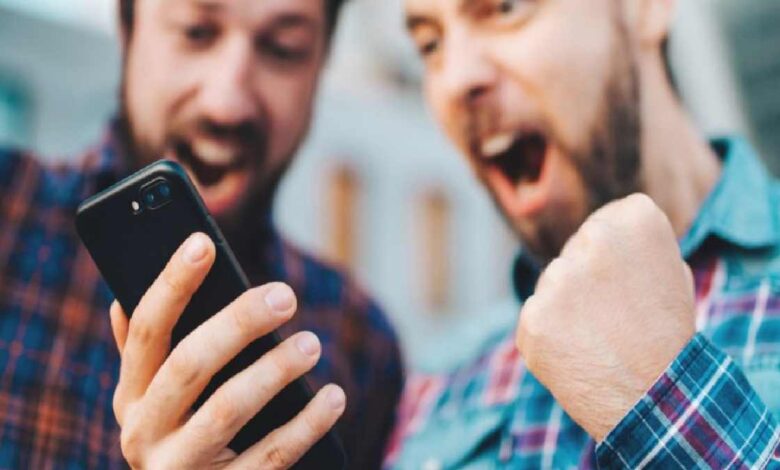 All thanks to the internet, gambling was forever changed because players no longer had to go to a brick-and-mortar facility to enjoy themselves. You can now play roulette, slot machines, poker, and blackjack in the comfort of your home or on the go via smartphones and tablets, provided you have internet access. That said, there are two main types of gambling that fans can access today – social and real money gambling.
Social casino gambling is a sociable and interactive gaming experience for players who enjoy playing online casino games but don't want to put their cash at risk. It is an activity often enjoyed on social media platforms like Facebook via third-party add-ons. On the other hand, in real money gambling, players place a wager using real money; but you can play for free on a demo game thanks to iGaming sites like Vulkan Vegas. Read on to discover how these two wildly popular types of gambling differ.
Business Model
In social casino gambling, you don't have the option of withdrawing your wins, even if you have paid for extra credits in-game. Unfortunately, there is no cash prize; if you win, you will receive additional chips or spins to use in your gameplay. Additionally, while social casinos offer free-to-play gambling games, players may spend extra cash on extending their game sessions via in-app purchases.
For real money gambling, every round of play costs a player some cash. If they win, they can withdraw their payout, which they can spend outside the platform in the real world. Meanwhile, real money gamblers also have the option to play demo versions of online casino games without spending any money.
Gaming Engagement
The level of gaming engagement in social casino gambling is higher than in real money gambling. Data shows that, on average, an active social gamer plays a game every two days, whereas an active real money player engages in the activity every four days. Furthermore, even after the initial deposit, 60% of one-time-deposit social players will continue playing for fun, but only 7% of real money gaming will continue playing after their first deposit. The two reasons why social gamers are more engaged compared to real money gamers are:
1. Frequent Interaction
In real money gambling, you need to download a PC app or visit a website to interact with a game. You will need to access a website or an app; therefore, it is an out-of-sight, out-of-mind type of situation where you might need to get a notification to remember to play. While in social casino gambling, players might interact with a game when they see their friends playing because they are constantly on social media. A pop-up message may also appear when browsing on the platform and could get you to play.
2. Incentive to Play
In real money gambling, a player will place a bet, and once they win, they will cash out and leave. The chance for repeat engagement in the future may reduce if the player experiences a loss. On the other hand, social casino gaming aspects that motivate players to interact with a game more often include:
topping charts and leaderboards
interacting with other gamers
sending or receiving gifts
unlocking new levels.
Legality
Although gambling is legal in many parts of the world, real money gambling is still lagging as it is still considered illegal in some countries or regions. For example, in the US, although many states have legalized real money gambling and others are in the process of legalizing it, Utah and Hawaii have an outright ban.
In most cases, governments are adamant about legalizing real money gambling because there is the risk of problem gambling to its citizens and for religious reasons. However, since no real money wagering is involved in social casino gambling, it is considered harmless; therefore, it is legal globally.
The Potential for Unlimited Play
Since social casino gambling does not require money, the apps do not have a deposit section. Instead, they have in-game credits, which act like money, and you are awarded the credits once you complete a given task. Additionally, because no money is involved, incentives from operators are very generous; therefore, you can play to your fill. On the other hand, you need to spend money when playing in a real money casino which might limit the number of times a player wagers.
Which Is Better?
So, which of the two types of gambling is better? Well, there's no correct answer because it depends on who you ask. Social casino gambling is the way to go if you want to play as you interact with your friends or other social media users without parting with money. But, on the flip side, if you'd like to take a shot at real money payouts and aren't too afraid of losing cash as you have a good time, then going for real money gambling will suit you.