Gaming
Progressive vs. fixed jackpots: Which is best for you?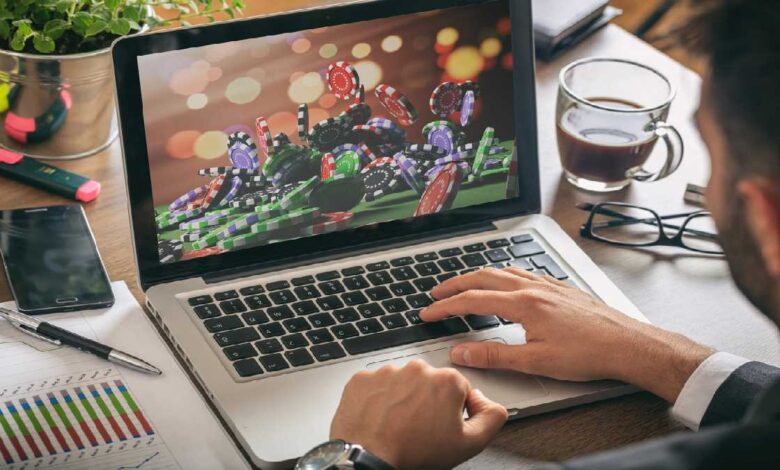 Different types of slot gameplay, including a variety of casino games, can be enjoyed at online platforms. From Drops & Wins, Megaways and good old-fashioned classic formats, you can likely find just the right type of game to suit your preferences. Each game promises a chance to rake in winnings to enhance your gaming experience.
One of the most popular types of slots at platforms like Caxino Casino are big jackpots. Even in this niche area, players can find different types of game mechanics to explore, including fixed and progressive jackpots. Each of these games, offers an attractive payout and an efficient withdrawal system, ensuring a win-win scenario for game lovers.
Both types of jackpots present an opportunity to play towards a huge payout. However, they use different mechanics to make that happen. Is one better than another? Here we explore the key differences between the two formats, underlining the varying chances and winnings associated with each type of game.
Fixed jackpots
A fixed jackpot, as the name suggests, is a specific prize total. It is a set prize pot that will be awarded when a special achievement is recorded in the game. For fixed jackpots, the value is not going to change. This style of slot gives the player the advantage of knowing what can be targeted during play. When the jackpot is won on a fixed machine, then that same total will automatically be back in play beginning with the next spin.
Progressive jackpots
A progressive jackpot grows based on how much is played. As more is wagered on a particular progressive slot without the jackpot being won, the value of the jackpot total will increase, which can grow to be a huge payout. Unlike the fixed jackpot, if the progressive jackpot is landed, then it drops back to a preset level, a point where it had initially started. This is called the seed amount. If that reset was back to zero, then of course no one would drop any new play into it.
By kicking off again at the seed amount, the more that the progressive jackpot is played again, the more the jackpot total rises back up and the cycle continues. This escalating feature of progressive slots heightens the excitement and anticipation among players, encouraging them to invest even more in the pursuit of a life-changing win.
Wide-network progressive jackpots are some of the biggest out there. These are games that have been networked together, with several casinos running the same game. Everyone who plays the title will contribute into the same pot. If you are a true achievement hunter, and willing to try your luck for large winnings, then these games are a perfect match.
Features like these diversify the gaming experience, providing players with numerous possibilities to land a win. It's about finding the balance, and these are games of luck, so play wisely and manage your funds.
Is it better to play progressive or fixed jackpot slots?
One noticeable difference between the two forms is that progressive jackpots usually reach a higher total. Even stand-alone progressives can continue to build a stunning prize pot. The growing pot ultimately draws more players to the games to try to land it.
It's generally regarded and understood that the fixed jackpot slots pay out more frequently than progressives do. So that's why you likely won't see such big pots on them. The value is kept lower to allow more frequent payouts.
This is an important aspect of all online casino gambling, there is a trade-off at play. This is expected as the casino is in charge of what happens and has skin in the game. You can always check the RTP of progressive and fixed slots to try to get a feel for the variance and frequency.
Smaller in-game jackpot hits
The details of the game mechanics should always be checked out. Some jackpot slots have progressive bonus rounds, which are initiated when a certain combination falls into place. For fixed jackpot games there are also special features that pay out smaller jackpots under certain circumstances from winning combos.
Note that on progressive slots, just because one jackpot is bigger than another it doesn't necessarily mean that it is more ready to drop. The size of the progressive jackpot has nothing to do with the chances of it dropping on the next spin.
Benefits
The differences between the fixed jackpot style of games and progressive jackpots are an important part of a player's experience at online casinos. It perfectly illustrates the great variety of online gambling.
There is no right or wrong here, and both pros and cons could be drawn about the two formats of jackpot slots at online casinos. Just know your slots before you start playing so that you understand the mechanics of the jackpot that you are playing for.