Business
How to Choose the Right VPN for Enterprises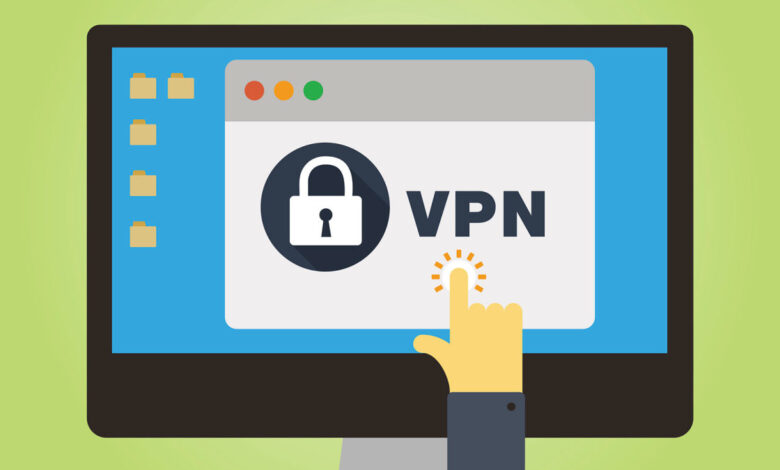 Companies are starting to realize the importance of digital security to avoid being targeted by cybercriminals. One of the things they resort to for making their company safe is VPN services. However, choosing the right VPN for your business is a crucial topic because there is a vast number of options to choose from. If you are looking for a guide that will help you choose the right VPN, we got you covered.
Types of Corporate VPN Services
There are different types of corporate VPN services, and deciding which one fits your company the best is the first step when choosing the right VPN service. The three types of VPN services are fixed VPN, specialized VPN, and VPN service.
Static VPN
Static VPNs provide your company with a unique IP address so that your whole business operations and everybody involved can be on the same IP address. No one else except the people who use your individual IP address can access the corporate data in this system. Static VPNs centralize access as they secure the connection between your servers and employees. Of course, unique IP addresses come with a price, but they can be great to control access to company networks.
Specialized VPN
Specialized VPNs connect directly to your server, and they need to be managed by an IT team. This type of business VPN requires the proper set of hardware, so you may need to invest a significant amount of money. These VPNs are also more complicated to set up when compared to the other two types.
But, one thing makes specialized VPNs the choice of large organizations. Specialized VPNs run the company server/router only when the VPN is operational. Every device on your network is always protected, and when the VPN doesn't work, the whole server also goes down to ensure maximum security.
VPN Service
VPN services are the most modern and user-friendly VPN type out there as they provide VPN services through the cloud. They don't require any hardware to set up and can be operational more quickly than the other two types. Not to mention being maintenance-free. They are also our suggestion as they are affordable, easy-to-use, and reliable.
From a business perspective, these services create a safe route between your corporate resources and the employees. As they provide VPNs through the cloud, they are applicable anywhere, making it easier to implement secure remote work for your employees.
What to look for in a Corporate VPN
If you decide to get help from a VPN provider, there are certain things you should look for to get the best service possible. Looking for these before making up your mind might be helpful to get rid of future headaches. So we suggest your choice of Corporate VPN checks all the features below.
Great customer support
If you are new to the concept of Business VPN, helpful customer support is a must. Choosing a VPN provider with 24/7 customer support might be a great idea as there may be some unfamiliar things about their product. After all, you're choosing a cloud-based solution that is supposed to be maintenance-free, so make sure they are dedicated to delivering you the best experience they can.
Multiple authentication methods
Safety is the primary concern if you want to implement a VPN solution. Choosing a provider that supports multiple authentication methods such as biometrics, SSO, and 2FA mitigates the risk of your corporate data being hacked. It will be easier for your employees to be able to sign in with SSO, so it is also helpful to provide them with a seamless working environment.
Robust & diverse servers
One of the reasons why businesses prefer cloud-based VPN services is the ability to hire talents worldwide but also keep their company resources as secure as possible. If you are an employer who has remote employees, choosing a service with a diverse network of servers is crucial to acquiring a smooth VPN performance. If your provider's servers are located in limited areas, remote employees can find it pretty annoying because of connection issues.
Capable network management system
Choosing a VPN provider with a capable network management system will make running your business more straightforward for you. Especially if you're a company with several departments, making sure your provider has a network segmentation feature will enable you to limit access to specific resources. If you don't know how to evaluate a network management system, check for the following features; dedicated servers, network segmentation, and ability to provide dedicated IPs.
Integration with other applications
Modern companies run their businesses in various ways, using a set of software solutions and applications. Suppose your provider cannot integrate into your business applications. In that case, it may give your employees a hard time, or it may even create security threats if you're not able to fully implement the VPN service because of integration failures. So, probably it is best to check a VPN solution's integrations and see if they are capable enough before deciding.
Bonus Tip: Choose scalable VPN solutions for a better deal
If you are a small company with a limited budget and just a handful of team members, getting charged the same with a corporation that has thousands of employees is not affordable nor sustainable. Luckily, there are scalable VPN solutions that let you pay on a per-user basis, so you can get the exact same quality of data security by not having to pay the same amount with a large-scale business.