Internet
A Glimpse of GogoPDF's Conversion Services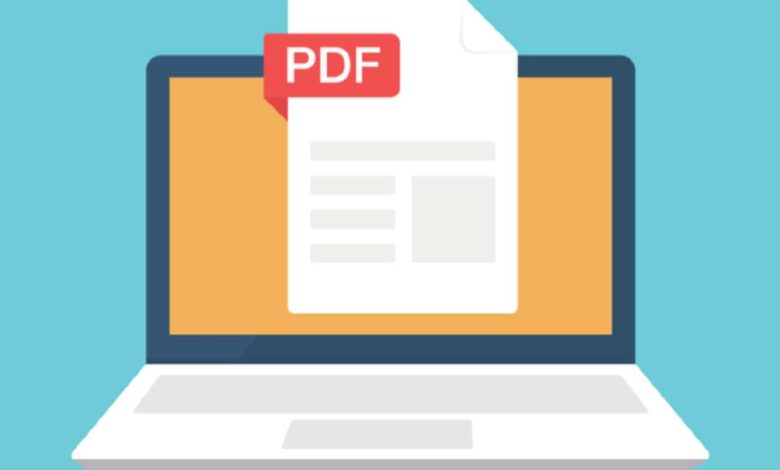 If you think converting documents into PDF files or vice versa is complex and may take a lot of hassles, you probably got it all wrong. In fact, there's an efficient way to convert your files in just seconds and for free! Do you want to know what that is? If so, you should check out the features offered by the GogoPDF.
What is GogoPDF? It is an online platform that provides convenient and fast way to convert your documents into the respective format you need. With this technology, you won't get intimidated when transforming your files, and you can ensure all the uploaded documents on its website are safe and secured.
With this in mind, there's no doubt why most digital file users opt to utilize GogoPDF in transforming their documents instead of manually scanning the file's pages and convert them one by one. To have a glimpse of the excellent conversion services offered by the GogoPDF, continue reading below and discover it yourself!
Excel to PDF
When it comes to discussing the conversion features offered by the GogoPDF, getting to know its Excel to PDF tool is a great way to start. This document transformation tool is beneficial if you want to get a PDF version of your Microsoft Excel spreadsheet. In addition, it is an efficient approach if you're going to save a copy of your EXL file without format alteration issues and the likes.
Not only that, GogoPDF is absolutely free! With its 14 days free trial period you will have a chance to access its tools and services without paying even a single cent. Furthermore, if you want to extend your engagement to the platform after the intended trial period, you may upgrade your account to GogoPDF's premium membership plan.
With this, you are entitled to utilize its EXL to PDF tools anytime and anywhere without a limit, along with all the platform's tools and services. Furthermore, you may also access it through the compatible device you're using. Thus, whether you have a laptop or just want to use your smartphone when converting your files, it can be possible with the help of GogoPDF.
PPT to PDF
Another amazing and efficient tool offered by GogoPDF is its PPT to PDF conversion feature. With this transformation service, you can now save your Microsoft Powerpoint file as PDF, making it easier to read, print, and share via email. As such, this conversion tool may be the best approach you'll have to turn a slideshow into printable PDF pages instantly.
On top of that, GogoPDF ensures that all the vital elements of the original file will remain intact even after it has been transformed into PDF. That means all the images, colors, fonts, charts, and graphs from your PPT slides will also be reflected in the converted PDF file. Furthermore, GogoPDF is not just about affordability and efficiency; it is also notable for its simplified and straightforward process.
PDF to PDF/a
For the last tool on this list, let's move forward to GogoPDF's PDF to PDF/a conversion feature. Perhaps, you're now asking yourself about the difference between PDF and PDF/a. If you are, let's clear your mind with such confusion first before getting to know this GogoPDF's excellent feature.
So, PDF/a is an upgraded and ISO-standardized version of PDF. This type of file format is commonly used for the long-term preservation of digital files. In other words, PDF/a is a specialized version of your PDF, which is ideal for archiving digital documents. Now, let's get to know how GogoPDF works in transforming your PDF into a high-quality PDF/a.
This conversion tool provides an easy and fast transformation process that is simple as following four easy steps. Plus, you only need to click a few buttons on your keyboard to start and finish such a conversion task in just a few minutes. To get the process started, the first thing to do is pick the PDF document you wish to convert into PDF/a and upload it to GogoPDF's conversion area.
Then, the platform will scan and analyze your file to begin the transformation process smoothly. From there, waiting is all you need to do. After a few moments of waiting, your PDF is now turned into its ISO-standardized form and is ready to be downloaded on your computer.
Takeaway
Many people think that converting documents into another file format is intimidating and full of technical terms. But, little did they know that the advancement of technology has already produced online conversion tools for easier and faster ways to convert files; one of them is the GogoPDF.