Computer
Features to Look for While Purchasing Best Laptops for Revit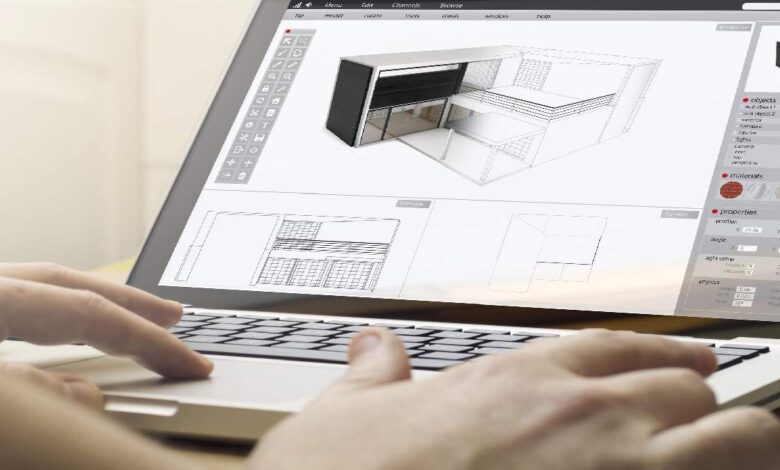 To use powerful software like Autodesk Revit, you need a powerful laptop that can fulfill all the demands. Revit is a high-end software used by engineers, architects, and other professionals in the AEC industry. The software is used to create 3D models and helps to stay up to date with the construction projects. Perhaps, if you want to buy the best laptop for Revit, there are certain system requirements that you need to keep in mind.
The post below is highlighting the hardware and software requirements you must consider to purchase the best laptop for Revit:
There are two important things to consider while purchasing the best laptop for Revit:
What kind of user are you? A working professional or student.
What is the size of your project? Close to 1 GB or less than 50 MB.
Revit laptop requirements
While purchasing a laptop, it is important to keep in mind that every person has different system requirements. A student does not need a powerful laptop like professionals who work with 3D models or high-end software. Below are the minimum system requirements that you must look for while looking for the best budget laptop for photoshop or Revit. Here we go
– RAM
When it comes to the RAM, Revit is highly demanding. It is recommended to go for at least 32 GB of RAM memory or 64GB. Do not go for the run below 16GB, however, you may need to install additional RAM after buying a laptop.
– Graphic card and display
Revit does not highly rely on graphic processing, so the graphic card option is the least important. This means the graphic card with the minimum specification can also work with Revit. But, if you are looking for the best budget laptop for photoshop, go for the one with a high-end graphics card from AMD or Nvidia.
– CPU
The clock speed dictates how fast you can communicate with the software. For fast processing, you can choose either i5 or i7 Processor. The better processor you use, the better experience you have.
– Storage space
For the best system performance, it is recommended to have at least 512 GB of storage space. You can also use SATA drives, however, it is not the best option.
– Display
Unless you are using a laptop to edit pictures, you do not need to worry about contrast ratio, brightness, Nano display while choosing the laptop for Revit. Considered buying a laptop with at least 15 inches display screen with a Full HD feature. To reduce the eye strain, you can go with the one having Matt finish.
Revit benchmark
In addition to the above-mentioned factors, you can also test the performance of the laptop by running the RFO benchmark. This is an application that works upon a script to run multiple tests in series, created and managed by the Revit Forum. You can check some of the threads for the benchmark on the laptop you are planning to purchase.
So, these are the minimum system requirements you need to consider while purchasing the best laptop for Revit. If you do not consider the above-mentioned requirements for a purchase, you may end up having compatibility issues and sluggish device performance. Revit requires strong computing power, bigger storage, and faster processing to get the task done right.
Please remember that these specifications vary from model to model, thus it is highly recommended to have in-depth research before you make a purchase. The low-powered laptop may not run the software, and there are chances that you may need to make the investment in the laptop again. So, make a wise decision.