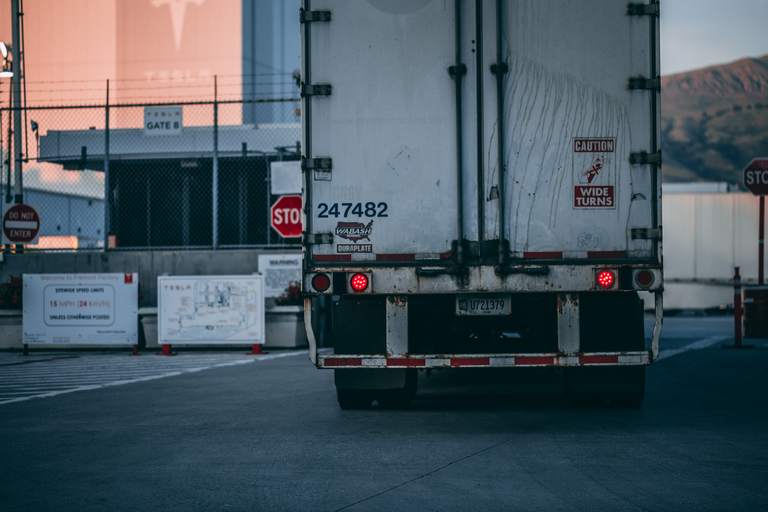 As of December 18, 2017, the ELD final rule, generally known as the ELD mandate, became compulsory in the US. As an absolute federal rule, every driver and owner-operator covered must adhere and replace their paper logs and old recorders with a more reliable tech, which is the ELD.
Plenty of concerns arose when the governing body Federal Motor Carrier Safety Administration (FMCSA), publicized about this rule for carriers and drivers. It garnered negative feedback and even protests, which slowed down its implementation.
Although the rule is in full effect, many trucking companies and drivers included, continue to raise their confusion regarding this rule. This article lists out the most frequently asked questions about the ELD mandate.
What Is The ELD Mandate And When Did It Start?
Businesses who would like to own carriers for their shipping operations will encounter the ELD rule before they get started. Thus, it begs the question about the regulation's origin.
The ELD mandate specifies that all commercial truck drivers and fleet owners must replace old paper logs and phased out recorders with electronic logging device in tracking hours of service.
The law passed in the US in February 2016 and became mandatory in December 2017. The ELD rule aims to create a safer environment and a more efficient way of tracking work hours and fuel consumption. The initiative brought in a wide range of benefits, leading to better fleet management opportunities.
Who Is Affected By The ELD Mandate?
The ELD final rule reaches commercial truck drivers and fleet operators who need to keep hours of service records or HOS. This measurement of hours is necessary for the government to make sure that truck drivers don't exceed a certain amount of driving hours.
Those affected by the ELD mandate are drivers and operators who utilized old records and paper logbooks in the past. Others include:
Interstate commercial truck drivers required to keep a record of duty service (RODS)
Vehicles weighing more than 10,001 pounds
Trucks and other motor units with hazardous materials signage
Vehicles that carry more than eight to fifteen passengers
Should Short Haul Drivers Adhere To The ELD Mandate?
The ELD mandate does not require short-haul drivers to install ELDs. However, many short-haul fleets use electronic logging device recently, which is the reason why people raised the above question.
So do short-haul fleets switch to ELDs even if the mandate did not include them in the provisions?
The ELD mandate declares that truck drivers who maintain a record of duty status not exceeding eight days in a period of 30 days won't need to install ELD.
For fleet managers and owners who think ahead to keep their business safe, they would rather stay safe than sorry and install ELD before things get out of hand. Scenarios don't usually play in their favor, and they foresee a considerable possibility of exceeding the 8th day period. Taking the risk would put the business and everyone's job at peril.
Are There Any Exemptions?
Yes, drivers and operators of vehicles may check the list of ELD exemption to see whether their business needs to make changes or not. The exception includes:
Towaway drivers
Vehicle engine models built before 2000. FMCSA confirmed that this exemption applies to pre-2000 engines, not the date of vehicle identification number (VIN) release.
Drivers not required to maintain RODS
Drivers who keep RODS not longer than eight days in a span of 30 days.
Take note that exempted trucks can still install ELD by preference.
Why Are Older Trucks Exempted?
The ELD mandate exempts pre-2000 engines, and it's because of incompatibility issues. ELD must attach to the engine control module, which is not possible with older trucks. If the government insists on doing so, truck owners impacted will need to spend at least USD 10,000 for a retrofit.
As it appears as a tremendous financial burden, FMCSA decided to exempt said trucks from the rule.
How Do Electronic Logging Devices Work?
The government required trucking companies to use ELDs for a more accurate HOS tracking. Manual recording of hours through paper logs are burdensome and easy to manipulate. With ELD, a company saves hours of work as everything they need to generate for reports comes out automatically.
The simplest ELD does the complete job of recording travel hours, tracking fuel consumption, and extracting reports. More advanced versions boast functionalities necessary for strategic fleet management such as security mechanism, GPS tracking, and more.
What Are The Benefits Of ELD?
ELD promises overall business efficiency. While the government intends to provide its people with safer roads, the great benefits extended to the trucking companies and its employees as well.
One of its apparent benefits is the reduced burden of manually counting of HOS and record-keeping. With ELD, the management will see no need for tons of paperwork and a bunch of computations. ELDs also helps in generating accurate reports necessary for the strict IFTA requirements.
Fleet managers also see ELD as another cost-effective solution for fuel consumption. Apart from counting work hours, ELDs can track the use of fuel for each trip. If coupled with GPS function, companies can quickly figure out better routes to take, the best practices for saving fuel and manage its cost.
With ELDs, the government can also make sure that drivers don't stay for extended hours behind the steering wheel. If they keep driving while in good condition, many hoped that it would lessen accidents caused by fleets.
Are There Any Disadvantages Of Switching To ELD?
Earlier resistance of the mandate emerged from concerns about cost and privacy.
Owners of large fleets would need to spend a massive amount of funds on transitioning from paper logs to ELDs. Although the return on investment is promising, it occurred as a financial challenge to the affected organizations, including startups.
On the other hand, many groups claimed that ELDs would interfere with the personal life of the drivers. In response to this, FMCSA disclosed that ELDs guarantee separation of duty hours and break time because of specifications in the mandate about things it is allowed and not allowed to do.
What Is The Fine For Not Using ELD?
Different violations of stipulations under the ELD mandate carry a corresponding severity weight. Apart from the danger of a lowered Safety Measurement System (SMS) score, each breach commensurates a fine, which ranges from USD 1,000 to USD 10,000.
Will The Supreme Court Overturn The ELD Mandate?
For interested parties who continue to look forward to the reversal of the ELD law, it's sad news that the Supreme Court declined to hear the challenge to negate the effects of the rule. According to the highest court, the ELD mandate takes into effect as of December 18, 2017, and they won't take further action against this implementation.
How Much Does ELD Cost?
FMCSA estimates that an annual ELD expenditure would range from USD 165 to USD 832 per truck. Various ELD solutions and packages are available. The cost may increase for every feature added to the combination.
The FMCSA is a Department of Transportation (DOT) branch that regulates trucking companies. It is also responsible for the implementation and observance of the ELD mandate through the US borders. Further questions about requirements and other info relevant to the ELD mandate exist on their website.