Mobile
6 Tips Before You Hire A Cleaning Company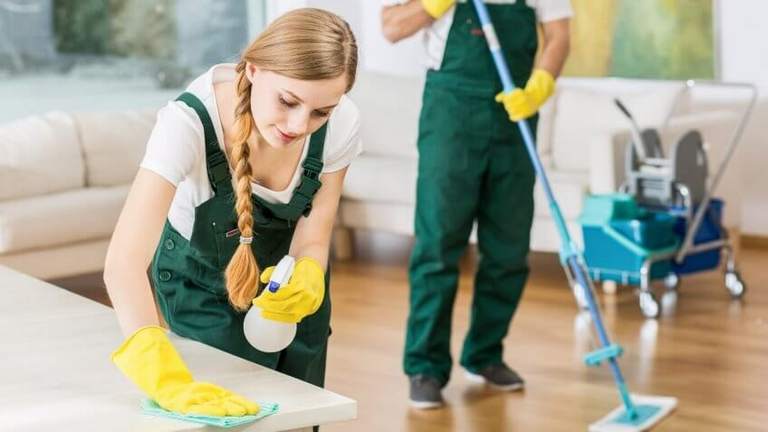 If you're planning on hiring a cleaning company, you have a big decision to make. Not only are you looking at the prospect of making a significant financial outlay, but you're also inviting somebody you don't know into your home. It's a big step.
Fortunately, there are several things that you can do before hiring a maid service to avoid disappointment. Take a look at the following six tips.
Collect Recommendations
The best way to find out whether the cleaning company is a quality outfit or not is to collect recommendations.
The best people to ask are those around you, whether you want cleaning services for your home or office. Question them about their experience of a particular brand or individual. Almost always, they'll be honest with you about the service that they've received, whether good or bad, and either recommend their cleaner or not.
Check Reviews Online
While most people can get referrals for cleaning services, sometimes you can't.
That's okay – just ask Google.
If you are considering an established cleaning service, there's a good chance that customers have left reviews online. You don't have to go trawling through Yelp or Craiglist anymore for reviews (although you can if you want). These days, Google aggregates all reviews of services across the internet on a single page, allowing you to view a broad cross-section of reactions.
Remember, not all reviews will be positive. That's okay – people have different expectations when it comes to cleaning. Just make sure that you choose a service that most homeowners are happy with most of the time. Avoid maid services that have consistently poor reviews.
Be Clear About The Kind Of Cleaning That You Want
Cleaning isn't a generic service: it chops and changes depending on the needs of the client. Hence, you may want a very different type of cleaning service than somebody else.
It pays, therefore, to be clear from the outset about what you want the cleaning service company to do. Many high-quality services, consult with you in-depth about your unique cleaning requirements before beginning work, writing down your orders precisely, and putting them into a concise cleaning plan.
Being clear about your priorities helps increase your satisfaction. When you know that cleaners are working on the tasks you want them to, you get more value from the service.
Prepare Your Home Before The Cleaners Arrive
While most cleaners are excellent at specific cleaning tasks, like cleaning the oven and the shower, a disorganized, cluttered, and messy house can get in the way of their work. Maids can't clean your kitchen counters if they're covered in pots, pans, and dirty plates.
Many people, therefore, focus on preparing for a house cleaner by organizing their homes before the maid arrives. Otherwise, maids have to spend time at the beginning of the session tidying pots and pans away and making space to allow cleaning to commence.
Do A Background Check
While you might be able to find out plenty about a cleaning company from online reviews or people you know, it's still essential to conduct a thorough background check on anyone you hire, even if all your references are positive. Remember, your maid will be in your home while you're not there sometimes, meaning that you need to trust them completely.
A lot of cleaning companies do background checks on all their operatives before allowing them to work. Check the company website to view the details of their hiring policy concerning things like criminal records and DUIs. If you like a particular maid service but can't find evidence that it conducts background checks, then hire a third-party snooping service to collect information on your behalf. You'll need to pay a small fee, but it is worth it for peace of mind.
Find Out How Much The Service Will Cost
Cleaning services can come with sticker shock. Hiring a maid and paying a premium to the cleaning company doesn't always come cheap. If you're worried about costs, always discuss these with the maid service in advance. For most people, weekly services are optimal. The maid comes in once every seven days to do some of the more challenging jobs, like cleaning the bathroom and the kitchen, leaving you with the more manageable tasks, like tidying up and vacuuming.
Daily cleaning services are more expensive, but you can usually get a discount for every extra day you add to the schedule. Some people just use a monthly service for things like oven-cleaning and cleaning the grouting in the shower cubicle.