Gaming
5 of The Best Games to Play While You're Stuck Inside Your House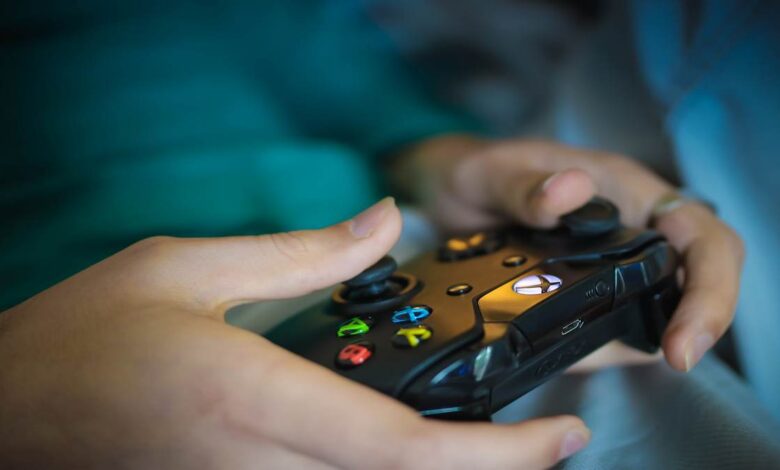 After living through a three-year pandemic, being stuck inside our houses is nothing new. However, whether we're sick, babysitting, or have no social plans, being confined to the comfort of our homes makes us feel like we want to start climbing the walls, so finding something to occupy our time becomes essential.
However, no matter if it's a miserable rainy day or if all our friends already have plans, there is always one pastime we can turn to in times of need: gaming. With twenty-four million gamers countrywide, South Africa is no stranger to the gaming universe because, be it board games, video games, or games reminiscent of our childhood like 'Eye Spy', gaming provides the perfect amount of escapism needed to keep us occupied while our outdoor activity is limited.
But when you're stuck inside the same four walls for a weekend, you can soon exhaust your gaming library, which prompts you to ask yourself; now what? If you're in the same predicament, you're in luck! This blog post outlines several games to play while you're stuck inside your house.
From battling it out with friends/strangers on multiplayer video games to taking advantage of free spins on online casino games – keep reading as we explore several ways to keep yourself occupied while you face a whole weekend of being stuck inside your house below:
Classic Board Games
We all remember how a game of Monopoly would divide our family for weeks on end (after all, it's all fun and games until someone puts a hotel on Mayfair!) and while the current gaming market is over-saturated with immersive first-person video game experiences you can't beat the familiarity and fun of classic board games!
When the weather ruins your plans, there's nothing better than taking refuge within the four walls of your house with a couple of close friends/family members, unfolding a board game, and enjoying several hours of laughter and playful competition. Whether you dust off Scrabble, Risk, Monopoly, or Cluedo, classic board games are timeless and always stay in style.
Plus, much like the catalogue of online video games at our disposal nowadays, you can find classic board games to suit any taste or preference. So, whether you're into solving mysteries, wordplay, or strategic thinking, you can find a board game for occupying you and your friends/family for hours or, if you're in a rush, even ones that can be completed within minutes!
Online Multiplayer Games
Have you got no plans for the weekend? Or has the weather ruined them? No matter because our interconnected digital age has you covered! Nowadays, you don't even have to step over your threshold to get social interaction because a whole host of online multiplayer games enable you to connect with strangers/family members/close friends no matter where you are.
Whether you'd like to battle it out with friends for first place in battle royale games like Fortnite, or if you'd like to play God and build an entire virtual world with friends in Minecraft, there are hundreds of popular titles you can get immersed in with family/friends and even strangers! But what if your friends aren't online, or you don't feel like dealing with people (trust us, we all get like that sometimes!)?
Thankfully our digital world has you covered whether you'd like to spend endless hours online with friends or completely alone, with one of the most popular gaming options for solo multi-players being online casino games. From live-dealer poker to free spins on online slot machines, online casino games offer the best escapism when you're stuck in your house because you don't need anyone besides yourself and a phone/other internet-enabled devices.
Plus, there's always the chance to win a little extra cash, which is nothing to grumble about! Consider getting started by visiting the websites of trusted online casino game providers like Jackpot Casinos and browsing their entire catalogue of solo-player and multiplayer games, or visit their promotions page to take advantage of free spins and bonuses without requirements and discover how their games could keep you entertained for hours the next time you're home alone.
Video Games
If you're fortunate enough to own a video games console like an Xbox One, Nintendo Switch, or PlayStation 5, being stuck inside is the opportune time to fire it up and immerse yourself in several hours of immersive gameplay. Not only are video games useful when you need to pass a bit of time, but they also provide other benefits such as speeding up your response times, encouraging teamwork, stimulating your visual memory, focus, creativity and much more.
Much like classic board games, you can choose from hundreds of titles to occupy your time regardless of whether you are playing using a computer, console, or even your smartphone! Whether you'd like to challenge your friends to exciting races in Mario Kart or Crash Team Racing or if you'd like to embark on epic quests and battle ferocious monsters in Skyrim – there is a whole catalogue of games befitting all kinds of gamers.
As well as different genres, you can find games boasting different gameplay mechanics and many other features which can provide entertainment for gamers of all ages. Some of the most popular games across South Africa are League of Legends, the FIFA franchise, and Dota 2, and a weekend of doing nothing on your hands allows you to get a competitive advantage over your friends (and secure bragging rights in the group chat!).
Puzzle Games
Whether in-person or online, puzzle games are an excellent way to pass hours of time and simultaneously work your brain out. Whether you spend a rainy afternoon at your kitchen table solving a complicated jigsaw puzzle or you download a Sudoku app onto your smartphone that you can turn to in moments of boredom, there are loads of puzzle games available that can challenge you mentally, keep yourself occupied, and give you a sense of accomplishment after you've completed them!
As well as keeping you entertained, solving puzzles offers several other benefits for players, such as making you more attentive to details, improving your visual-spatial reasoning, boosting your IQ, increasing your problem-solving skills, and much more. On the other hand, if the idea of sitting at your dining room table with a Sudoku book and a pencil bores you, you can always rely on the Internet!
In the digital realm, you can find various visually appealing and mentally stimulating puzzle games like The Room and Monument Valley, which are beautiful to look at, challenge you mentally and keep you entertained for hours. You can even download mobile applications that test your problem-solving skills on the go, like the ever-popular Candy Crush, Angry Birds, etc., which are not only excellent for passing the time when you're faced with a weekend alone but when you get an extra five minutes during your commute to work, waiting for a friend to arrive, etc.
Virtual Reality (VR) Games
While games like Skyrim, The Witcher 3, Red Dead Redemption 2, Cyberpunk 2077, and many others are heralded as some of the most immersive games of all time, virtual reality (VR) can take immersive gameplay to the next level. Providing that you are already the proud owner of a games console, you can purchase a VR headset that enables you to explore open worlds, solve challenging puzzles, battle foes and embark on exciting adventures that make you feel as though you've stepped through your TV and into the game itself.