Electronics
5 Breakthroughs in TV Technology that can Change your World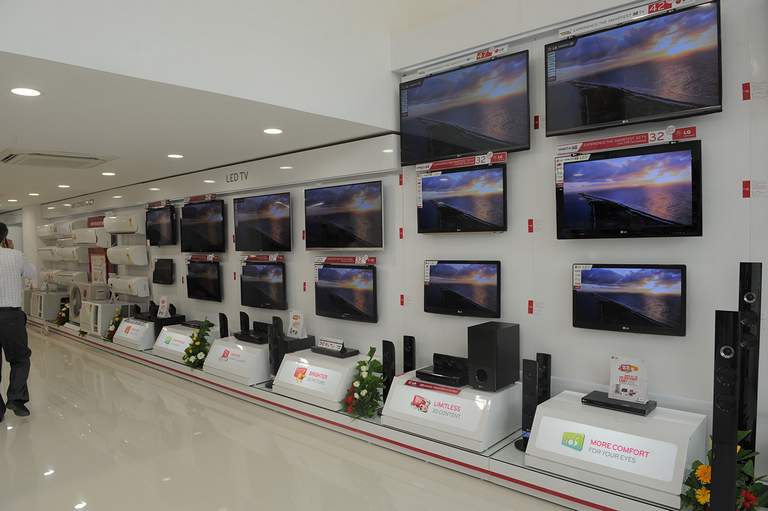 Today, technology has touched every nook and cranny of our lives, changing the way you do things. In terms of entertainment too, modern-day advancements in TV technology make it possible for you to not only watch high-definition content on a sleek LED display but also surf the internet, use apps like Facebook and Twitter and communicate with your television via voice.
While the evolution of TV technology has revolutionized the way you consume content, buying a TV can be heavy on the pocket, especially if you are looking for the latest LG TV, Sony TV or Samsung TV.
In such a scenario, financing your dream TV through easy-to-manage EMIs can prove to be the most cost-effective solution. And even if your TV isn't a smart TV, you could visit unblocktechaustraliatvbox.com and buy the smart TV box to make it.
Now that you know how to buy the latest TV on EMI without breaking the bank, read about these 5 impressive breakthroughs in TV technology that are changing your experience for the better.
The internet opens doors to limitless opportunities
The television landscape underwent a groundbreaking change when TV manufacturers made it possible for you to connect your set to the internet. Connecting to the internet meant opening the doors to innumerable entertainment options.
Today, you can browse the web, stream live videos, watch movies, listen to music, and access the content you desire, anytime you desire it. This means that you no longer have to limit TV viewing to your cable provider's package.
With tons of high-quality content offered via service providers like Amazon and Netflix or apps like YouTube and Vimeo, you have limitless options at your fingertips.
Voice interaction makes controlling your TV easy
Today, many modern-day TV remote controls are voice-enabled, allowing you to interact with your television set seamlessly. Thanks to this feature, you can adjust volume levels, switch between channels, and search for content with a simple command.
You can even ask your LG TV, for instance, to display photos stored online, or a question like 'What's the weather in London tomorrow?' Some brands go further and offer TVs that are compatible with high-end digital voice assistants such as Google Assistant and Alexa.
8K TVs provide a superior viewing experience
8K TVs, which are a type of Ultra High Definition televisions, have 4 times the amount of pixel density than 4K sets. These TVs have a screen resolution of 7680×4320 pixels, much higher than the 3840×2160 pixels that come with 4K displays.
This enhances the display quality, due to which you can view richer, sharper, and more detailed images and videos on your TV. Moreover, some 8K Samsung TVs are also capable of upscaling lower resolution content. This means that the TV's AI algorithms work behind the scenes to give you an 8K-like output even when 4K content is being fed to your television.
Second screens allow for real-time engagement while watching
An engaging concept that is now spreading across India is that of a second screen. Here, users are encouraged to interact with fellow TV-viewers in real-time. A second screen is usually a mobile or a tablet that you use to communicate based on the information you see or consume on your TV screen.
This way, the second screen encourages social media discussions and drives engagement on platforms like Twitter and Facebook. In fact, you can also influence the content or contribute to a discussion on TV by using the second screen.
OTT boxes eliminate middlemen
In times past, you needed to subscribe to your favorite TV channels with intermediaries and pay a monthly or annual fee. However, with the introduction of OTT boxes, such middlemen are eliminated. Instead, you can directly subscribe to the platform, broadcaster or service provider and save money too.
OTT stands for over-the-top content, a technology that uses internet infrastructure to distribute media instead of routing it through cable, satellites, and broadcast TV service providers. Some of the popular OTT boxes are Android Fire Stick, Mobipro X96 Mini Android 7.1 TV Box, and JT X96 Mini Android 7.1 Smart Box.
These 5 breakthroughs in TV technology have given you not only a better display but also more convenience and choice when it comes to home entertainment. To enjoy it to the hilt, purchase the latest models, be it a Sony TV or an LG TV, from the EMI Network and pay affordably!